Tesla's Germany Plant Is Producing 4,000 Cars Per Week, Three Weeks Ahead Of Schedule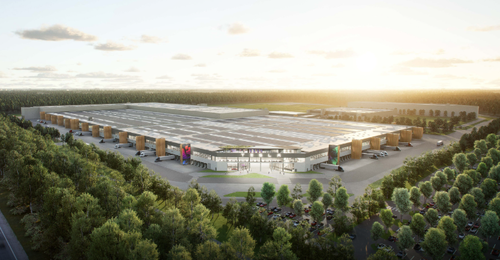 If Tesla's new plant in Germany is any indication, not only is demand not a problem, but the company is moving along efficiently and firing on all cylinders. 
The company's new plant in Brandenburg has reportedly "reached an output of 4,000 cars per week", according to Bloomberg this week. The milestone is three weeks ahead of planned schedule for the new production facility, according to a production plan Bloomberg reviewed. 
Volume from the new plant amounts to about a third of Tesla's Model Y production in Shanghai. The company's Model Y was the last new model to be released, in 2020. The Cybertruck is next, and deliveries might not begin until late 2023 or early 2024. 
We will also continue to look for more details as to whether or not Germany will be involved in producing Tesla's new subcompact car, which we wrote about just hours ago. We noted that a corporate video released by Tesla for the opening of its new engineering headquarters in California might have leaked design drawings of its upcoming new electric compact car. 
The original idea for an affordable Tesla was announced by Elon Musk back in 2020:
"Tesla will make a compelling $25,000 electric vehicle that is also fully autonomous," Elon Musk said at the time. 
After an ugly start to the 2023 campaign, Tesla shares have now more than doubled off their lows this year. The company has seen price cuts spur demand in large markets like China, as well. We wrote in the beginning of February that the company's China segment shipped 66,051 vehicles in January.
That figure was up 18% from December, while China's new energy passenger vehicles, in total, were down 45% month over month from December to January. The company is now reportedly planning to increase output at its Shanghai plant – bringing its run rate back toward where it was in September 2022 – in order to continue meeting the demand from price cuts on its best selling models. 
We'll continue to keep an eye on Germany as it spools up as well. 
Loading…