Treasury Yields Collapse After First Republic Downgrade To 'Junk'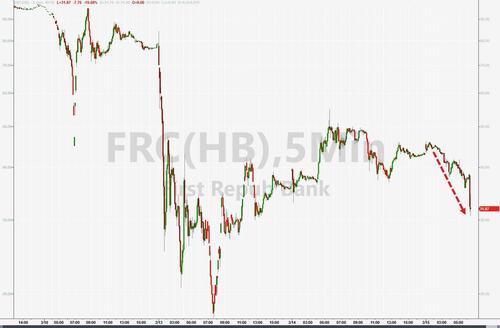 If the systemic risk hangover from Credit Suisse wasn't enough of a drag on US banking stocks, the news that S&P just downgraded First Republic Bank to 'junk' has accelerated the global de-risking.
S&P cut First Republic Bank's long-term issuer credit rating to BB+ from A- saying it thinks outflow risk remains elevated in the wake of the collapse of Silicon Valley Bank, despite regulatory help and the bank actively increasing its borrowing availability.
"We expect increased wholesale borrowings to further weigh on its net interest margin"

"We believe that First Republic's deposit base is more concentrated than most large U.S. regional banks, which presents heightened funding risks in the current environment."
First Republic stock is down 20% in the pre-market…
The Regional Bank index is crashing back near post-SVB lows…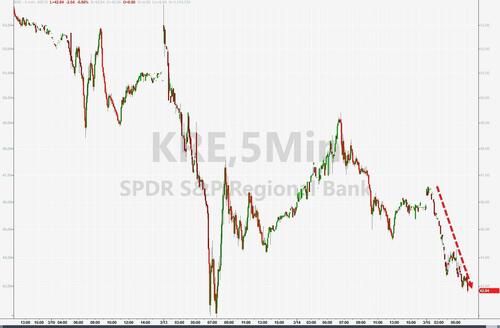 And that has swung back with safe-haven flows into USTs with the 2Y yield collapsing…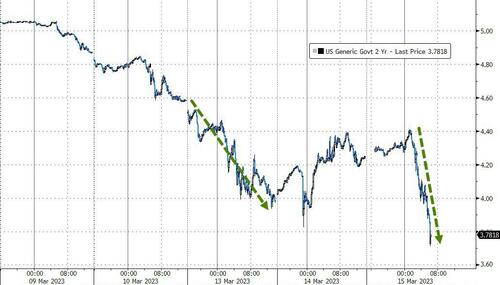 To its lowest since Sept 2022…
As the market's expectations for Fed action is dovishly disappearing…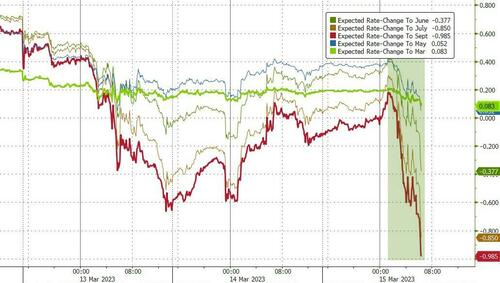 With over 120bps of rate-cuts now priced in for 2023…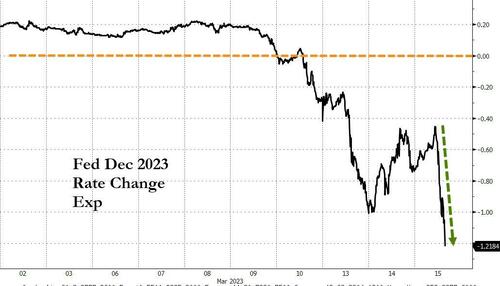 And the terminal getting smaller and sooner…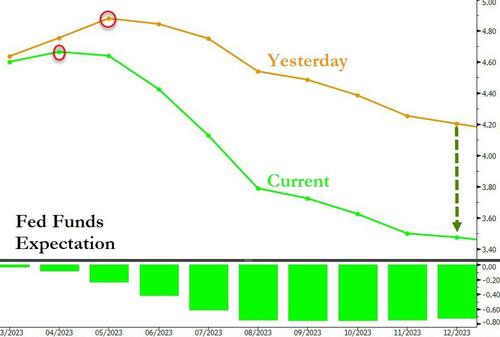 With March now the 'terminal rate' with a 60% chance of a 'pause' now priced in…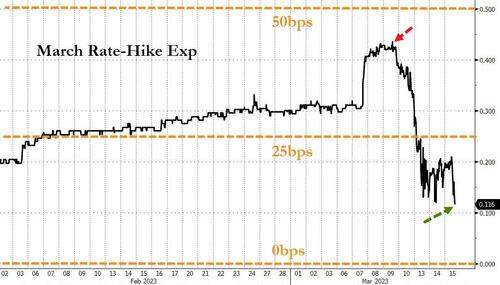 Simply put – the market is pricing in a central bank panic (on recession or systemic risk threat).
Given the resurgence in FRA/OIS spread (indicator stress in the financial pipes)…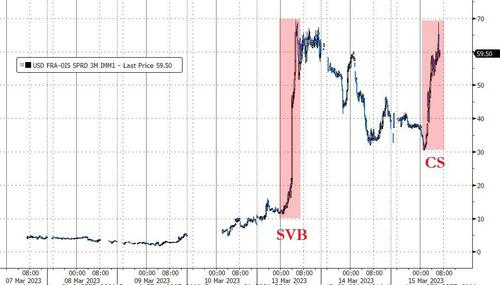 We suspect the focus will be on saving banks or The Fed's transmission pipeline is broken and useless.
Loading…