GM To Discontinue Current Camaro, No "Immediate Successor" Announced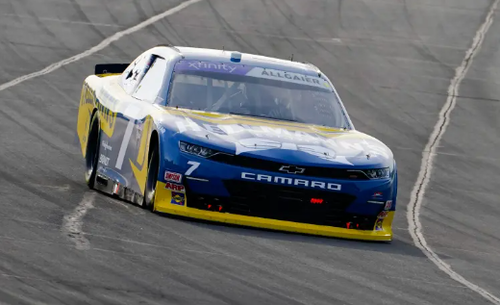 As the legacy auto industry continues its government-mandated business model shift to EVs, the current generation of the Chevrolet Camaro appears to have become collateral damage.
The once popular American muscle car is going out of production, according to General Motors, who announced last week that the sports car as it exists today would be "bowing out" after the current model and a final "collector's edition". 
While the vehicle has done well on the racetrack, sales have slowed over recent years, the NY Post added. They reported that by the end of 2021, current generation Camaro sales had fallen almost 70%. 
Chevrolet sold 72,705 of the current generation when it was released in 2016 and that number fell to 21,893 by the end of 2021. 
"After nine strong model years in the market, with hundreds of thousands sold, the sixth generation Chevrolet Camaro will retire at the conclusion of model year 2024.The final sixth generation Camaros will come off the assembly line at the Lansing Grand River Assembly Plant in Michigan in January 2024," the release said.
Scott Bell, vice president, Global Chevrolet, commented: "As we prepare to say goodbye to the current generation Camaro, it is difficult to overstate our gratitude to every Camaro customer, Camaro assembly line employee and race fan. While we are not announcing an immediate successor today, rest assured, this is not the end of Camaro's story."
GM continued: 
Chevrolet will celebrate this storied nameplate with the addition of the Collector's Edition package on the 2024 Camaro RS and SS, and on a limited number of ZL1 equipped vehicles available in North America. The Collector's Edition pays homage to Camaro, resurfacing ties that date back to the development of the first generation Camaro in the 1960s, most notably the program's initial code name: Panther.
Regarding the move's effect on Camaro and Chevrolet's presence around the race track, Jim Campbell, Chevrolet U.S. vice president, Performance and Motorsports, concluded: "Chevrolet's products and our relationship with our customers benefit from motorsports. Our plan is to continue to compete and win at the highest levels of auto racing."
"Chevrolet campaigns the sixth generation Camaro in a variety of series, including NASCAR, IMSA, SRO, NHRA and the Supercars Championship. Camaro will continue to compete on track, working with motorsports sanctioning bodies to ensure Chevrolet's presence in racing moving forward," GM concluded. 
Loading…