INAH archaeologists discovered a burial chamber in Palenque with a human skeleton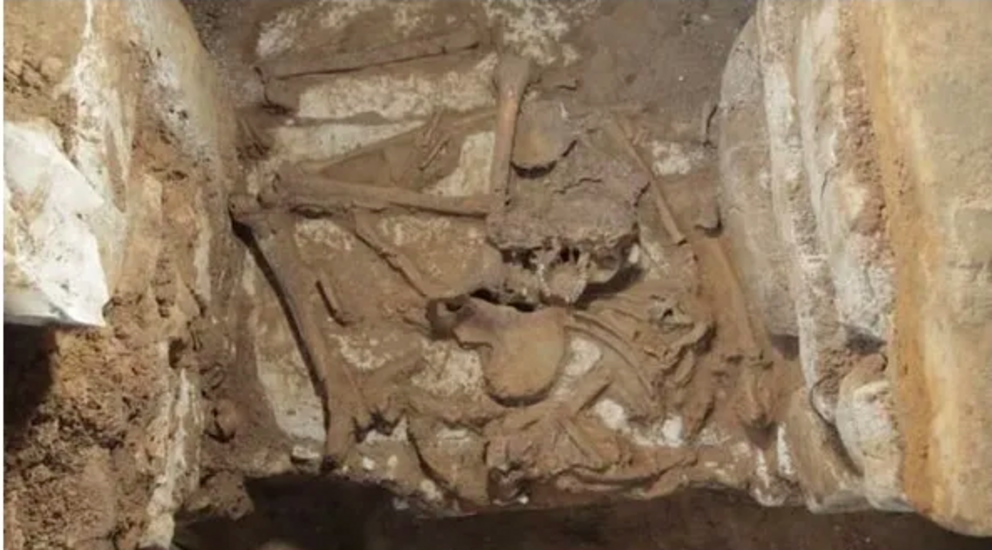 The discovery of a burial chamber in the archaeological zone of Palenque with a primary burial, composed of a human skeleton, and a secondary burial, an offering made up of three plates and a niche with various green stone figures, was reported by archaeologists from the National Institute of Anthropology and History (INAH), informed its director Diego Prieto during the morning conference of President López Obrador, from Palenque, Chiapas.
Prieto Hernandez emphasized that the discovery was registered during the salvage of Structure CP3, during the construction works of the Mayan Train.
The head of INAH explained that the skeleton of the individual of the primary burial presents a face-up position and is oriented towards the north, something usual in the ancient funerary customs of Palenque.
The skeletal remains of the second deposit would correspond to a woman, who was probably buried in a different place.
Prieto Hernandez said that there is also another skull, of which the analyses continue for its identification.