Former Official: Afghans Evacuated to U.S. Include Known IED Emplacers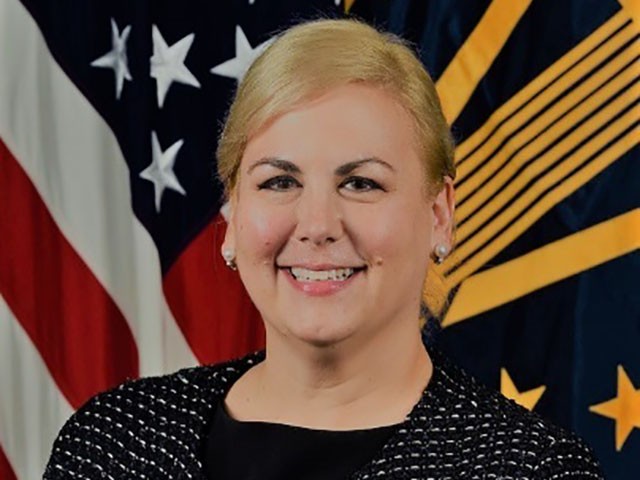 The Biden administration evacuated planeloads of unvetted Afghans to the United States, including some who were known improvised explosive device (IED) emplacers, according to the recent testimony of a former defense official involved in the evacuation as a civilian volunteer.
Simone Ledeen, former deputy assistant secretary of defense for the Middle East, testified Tuesday that Afghans released into the U.S. had been found in a Department of Defense's watchlist to have emplaced IEDs.
"Those first couple of planes that took off from Kabul airport were full of people who had not been vetted and subsequent vetting showed that actually, some of them were, you know, had emplaced IEDs and they appeared on our biometrics [database]. So, I have very grave concerns about this," she testified to the House Homeland Security Subcommittee on Counterterrorism, Law Enforcement, and Intelligence.
She elaborated in her written testimony:
A Department of Defense whistleblower has alleged that 324 individuals evacuated from Afghanistan were allowed to enter the U.S. despite appearing on the Defense Department's Biometrically Enabled Watchlist (BEWL).
Ledeen, who served in the DOD under Trump, became involved in the evacuation after a friend solicited her help in trying to help evacuate an Afghan interpreter who had served with U.S. special operations forces and his family who were stuck outside the airport. Ledeen had served in Afghanistan as a U.S. official in 2005 and 2009-2010 and had experience with the U.S. special operations community. She also served as the acting deputy assistant secretary for special operations and combating terrorism under Trump.
The Biden administration has defended the way it conducted the Afghanistan withdrawal, despite the death of 13 American service members after a suicide bomber approached them at the Kabul airport's Abbey Gate where they were trying to sift through thousands of Afghans desperate to flee.
Defense Secretary Lloyd Austin has said he has no regrets about the way the withdrawal unfolded, and National Security Council Coordinator for Strategic Communications John Kirby claimed the withdrawal was not chaotic and said the administration was proud of the way it was handled.
The Biden administration has boasted that it evacuated 124,000 people from the airport.
However, Ledeen, who worked with a volunteer group to evacuate Americans and Afghans who had helped in the war effort, said that number is likely overstated.
"Our data suggests that the administration's estimate of the number of evacuees who departed via the airport — 124,000 — is likely inaccurate and overstates the number of evacuees," she said in her written statement.
"Today our institutional leaders for acting as if the war and the withdrawal didn't happen, and we are just meant to move on," she added.
"Many veterans cannot move on without accountability. We must hold those responsible for the failed Afghanistan withdrawal accountable for their decisions," she said.
Flashback: Biden: 'I'm Rejecting' Claims in Army Report We Weren't Prepared for Afghanistan Withdrawal, but I Wasn't Told We Were Prepared
Follow Breitbart News's Kristina Wong on Twitter, Truth Social, or on Facebook.