Red Cross Reports Mexico's Violence Similar to a War Zone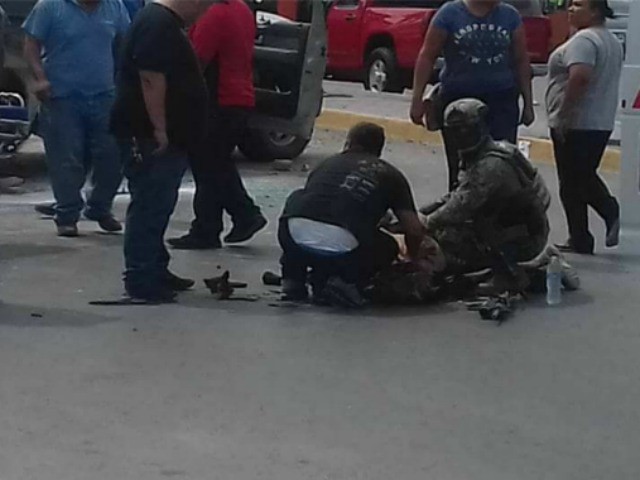 The top officials of the International Committee of the Red Cross compared the violence in Mexico with the levels seen in an active war zone. The comparison comes as the country continues to see a high number of murders, forced disappearances, and cases of people forced to leave their homes.
In their recently released 2022-2023 Humanitarian Balance, the IRC expressed deep concern about the ongoing violence in Mexico. While not specifically noted in their report, the brunt of the violence in Mexico is directly linked to crimes distinctive to those carried out by drug cartels.
"The pain of those who look for a loved one of the people who are forced to abandon their homes to save their lives and the lives of their loved ones and the communities that don't have access to essential services is similar to the one faced by people in other parts of the world affected by armed conflicts," Oliver Dubois, head of the ICR delegation for Mexico and Central America said in a written statement.
In 2022, Mexico recorded 30,968 murders with an additional 35,625 murders listed in 2021, the IRC report revealed quoting official government figures. The report also claimed that in 2022, Mexico saw more than 100,000 cases of forced disappearances According to the definition listed by Mexico's Government, the word forced disappearance is used to describe the kidnapping of an individual where the government gives permission, hides information, or refuses to intervene. In Mexico, most of those cases remain unsolved indefinitely.
The IRC points out that the violence in Mexico in 2021 caused more than 379,000 internal displacements or cases where people had to flee their homes. This compares to 262,411 reported in 2020. The figures pointed to a rising trend in violence which alarmed the members of the NGO.
Ildefonso Ortiz is an award-winning journalist with Breitbart Texas. He co-founded Breitbart Texas' Cartel Chronicles project with Brandon Darby and senior Breitbart management. You can follow him on Twitter and on Facebook. He can be contacted at Io****@br*******.com. 
Brandon Darby is the managing director and editor-in-chief of Breitbart Texas. He co-founded Breitbart Texas' Cartel Chronicles project with Ildefonso Ortiz and senior Breitbart management. Follow him on Twitter and Facebook. He can be contacted at bd****@br*******.com.     
"C.P. Mireles" from Breitbart Texas's Cartel Chronicles contributed to this report.