CEO Of ChatGPT Maker OpenAI Will Testify Before Senate Panel Next Week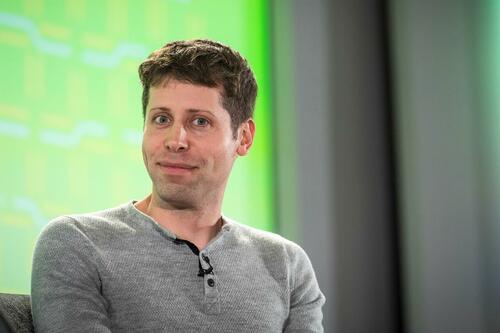 Sam Altman, the CEO of OpenAI, the company behind ChatGPT, is set to testify before Congress for the first time next week. He will speak to the Senate subcommittee that oversees artificial intelligence regulations, aiming to tackle concerns about the potential societal harm of the emerging technology that could displace millions of jobs.
According to the Senate Judiciary Subcommittee on Privacy, Technology, and the Law, Altman and IBM Corp.'s chief privacy and trust officer, Christina Montgomery, will testify next Tuesday. 
Subcommittee Chair Richard Blumenthal, a Connecticut Democrat, said the purpose of the hearing is to understand the proliferation of AI integration into the economy and potential disruptions. He said this is part of the Senate's effort to "explore sensible standards and principles to help us navigate this uncharted territory."
"Artificial intelligence urgently needs rules and safeguards to address its immense promise and pitfalls," Blumenthal said.
The surging popularity of AI tools like ChatGPT, which allow users to generate responses via text or images, has received calls from the "Godfather of AI," Elon Musk, Steve Wozniak, AI pioneer Yoshua Bengio and others about the existential risk AI systems pose to humans. 
In recent weeks, the Biden administration unveiled a series of measures to tackle the increased use of AI technology. The Department of Commerce has initiated a process to gather feedback on potential regulations. 
There is no question that AI will be transformative in many ways for companies that integrate this technology into their systems. One long-term effect it might cause is a massive layoff wave this decade. Goldman's latest report (available to pro subscribers in the usual place) indicates up to 300 million jobs are at risk across the Western world. 
It was just Tuesday when The Wall Street Journal published a piece about Wendy's, developing an AI chatbot using Google's natural-language software designed to automate drive-thrus. 
Next Tuesday will be the most high-profile hearing on AI this Congress has heard yet and might offer some direction in how lawmakers plan to regulate the emerging technology that will disrupt parts of the economy. 
Loading…