House Judiciary Report: Illegal MS-13 Gang Member, Accused of Killing Kayla Hamilton, Freed into U.S. by Biden's DHS Despite Criminal Record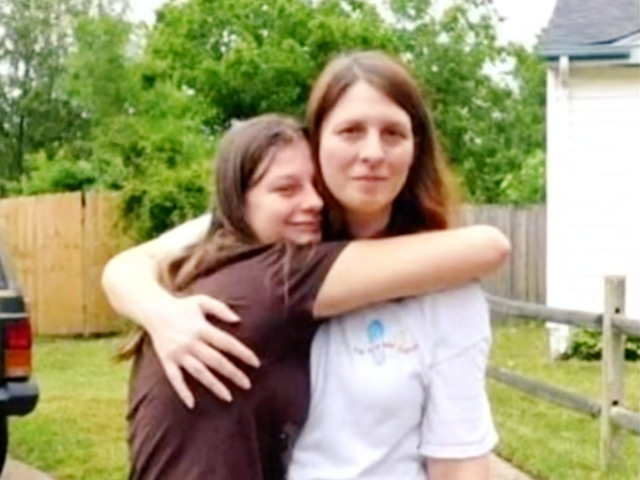 An illegal alien, accused of murdering 20-year-old Kayla Hamilton, was released into the United States via the Unaccompanied Alien Children (UAC) program despite a criminal affiliation with the MS-13 Gang in El Salvador.
In January, Aberdeen, Maryland police arrested and charged a teenage illegal alien MS-13 gang member from El Salvador with murder, accusing him of strangling to death and then raping Hamilton in her residence in July 2022.
Months ago, House Judiciary Chairman Rep. Jim Jordan (R-OH) and Subcommittee on Immigration Integrity, Security, and Enforcement Chairman Tom McClintock (R-CA) launched an inquiry into Hamilton's murder and how the illegal alien suspect was allowed to settle in the U.S.
On Tuesday, Jordan and McClintock released their findings, revealing that Hamilton's accused killer arrived at the southern border in March 2022 claiming to be fleeing gang violence, despite having been arrested in January 2020 in El Salvador for "illicit affiliation" with the MS-13 Gang.
"The Committee's and Subcommittee's oversight has revealed that the Biden Administration insufficiently vetted Kayla's murderer and allowed him to enter the country," Jordan and McClintock write in the report:
Tragically, Secretary Mayorkas and his department missed key warning signs about the alien's propensity for violence, which law enforcement officials investigating the murder later uncovered. [Emphasis added]
The illegal alien suspect's MS-13 Gang affiliation in El Salvador was not discovered until after Hamilton's murder and was only disclosed thanks to the Aberdeen Police Department — not President Joe Biden's Department of Homeland Security (DHS) and Department of Health and Human Services (HHS).
RELATED: Mother of MS-13 Victim Kayla Hamilton Testifies: "I Am Her Voice Now"
@USHouseJudiciaryGOP / YouTube
"This fact is significant not only because it contradicts the [illegal] alien's narrative to federal immigration authorities that he fled El Salvador to escape gang-related threats, but also because the Biden administration should have uncovered this key fact during its vetting of the alien after his encounter along the border," the report states.
Maryland police confirmed the illegal alien suspect's gang affiliation by simply contacting police in El Salvador.
After arriving at the border, the illegal alien suspect was detained by DHS and then referred to HHS, where he entered the UAC program that resettles hundreds of thousands of young migrants annually across American communities.
In May 2022, just two months before Hamilton's murder, HHS officials placed the illegal alien suspect with an adult sponsor in Maryland, but he ran away from the residence the following month. The sponsor was allegedly the suspect's "first cousin," but there were discrepancies throughout HHS's paperwork regarding the sponsor's true identity.
For instance, while the illegal alien suspect described the sponsor as his aunt, who has multiple children, another reference to the sponsor indicates that the "first cousin" is, in fact, a man with no children. There is also a reference to the sponsor as the suspect's father, which contradicts his prior claims that his father was not a part of his life.
Similarly, the illegal alien suspect's gang tattoos were not discovered until after Hamilton's murder and only when Maryland police cited them. DHS and HHS officials made no reference to gang tattoos in the suspect's case file.
"In any event, DHS did not sufficiently screen this alien for potential gang affiliation at the time of his apprehension or adequately safeguard Americans by ensuring that he would not be released into the country," the report states.
Another finding reveals that, even as the illegal alien suspect's homicide charge was pending and after his affiliation with the MS-13 Gang became known, he was placed in a foster home with other children.
"It is unclear, however, from the case file how long the alien remained there after these concerns were raised or if any children were harmed as a result of his placement there," the report continues.
HHS officials described the illegal alien suspect as a "respectful young man" with "no behavioral issues" who "demonstrated good judgment and age-appropriate behaviors" in their documentation of his case.
Since January 2021, nearly 400,000 UACs have arrived at the border and been subsequently released into the U.S. interior. Less than 4-in-10 UACs end up being placed with their biological parents, while the others are placed with adult sponsors, often entirely unrelated to them.
John Binder is a reporter for Breitbart News. Email him at jb*****@br*******.com. Follow him on Twitter here.