"I Am The Enforcer" – EU's Ministry Of Truth Threatens Google, Twitter, And Facebook With 'Stress Tests'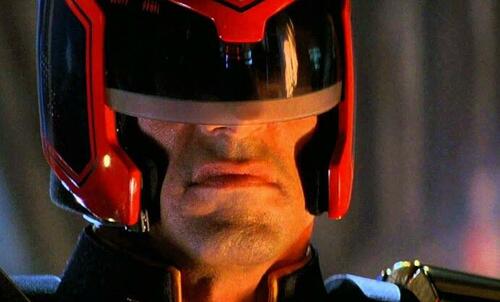 Authored by Mike Shedlock via MishTalk.com,
EU's Thierry Breton tells US Big Tech corporations that he's "The Enforcer" against disinformation…
Stress Test for Truth Coming Up
The Enforcer is coming after US technology companies demanding a stress test on the truth. No, this isn't The Onion.
Politico reports EU's Breton Wants to 'Stress Test' Silicon Valley Giants.
LULEÅ, Sweden — The European Union's Thierry Breton wants Big Tech to know that he's "the enforcer."

The internal market commissioner will travel to California next month to carry out "stress tests" to see how social media companies are preparing for new content rules, known as the Digital Services Act (DSA).

The French politician told POLITICO that he and European Commission officials would meet with Google, Twitter and Meta Platforms during his trip to the United States, most likely during the week of June 19.

At least some of those companies would participate in the informal checks to see if they are ready for the new rules, which come into force in August, and carry fines of up to 6 percent of a firm's annual revenue.

"We are going there, but don't want to be vocal before because I don't want to speak too much. But we offer this and I'm happy that some platforms took our proposal," Breton said of the non-binding compliance checks. "I am the enforcer. I represent the law, which is the will of the state and the people."

"It's a voluntary basis, so we don't force anyone" to join the code of practice on disinformation, Breton said. "I just reminded (Musk and Twitter) that by August 25, it will become a legal obligation to fight disinformation."
A Legal Obligation to Fight Disinformation
Say what?!
And who gets to decide the truth? Hunter Biden? Joe Biden? Dr. Anthony Fauci? Hillary Clinton and her totally discredited Russia campaign?
I guess the answer of the day is Thierry Breton. As "The Enforcer", he is apparently in a unique position to understand the truth about everything.
First Amendment
Congress shall make no law respecting an establishment of religion, or prohibiting the free exercise thereof; or abridging the freedom of speech, or of the press; or the right of the people peaceably to assemble, and to petition the Government for a redress of grievances.
Are we really at the shocking point where US corporations are forced to listen to French politicians who get to tramp on the US constitution, with their determination of "The Truth"?
Big tech should tell the EU to go to hell. Ironically, that is what the EU should do with Biden's sanctions on anything and everything. 
It's a sad day when US corporations take marching orders from EU politicians on what constitutes "the truth". 
And where the hell is Biden on objecting to this?
*  *  *
Loading…